My practice and research are about documenting human emotions in a violent and inhumane space. In a state of violence that is inflicted, I believe that at a certain stage the perpetrator ceases to exist. Rather, the aftereffects of such a violence are the markers and residue of such a perpetrator having existed in the first place. To a human entrapped in such an ordeal, the politics of the social being in them becomes too alien of an idea. And all that is left behind is an aching, suffering body.
This was a thought, or rather a realisation that came to me during the lockdown of 2019. To explore and implement it in my art, instead of simply looking at the present, I decided to go back in time and work with stories that I had heard from strangers as a child or remembered from my past. These were the stories of people who no longer existed in my memory as persons but as the protagonists, as characters in the stories they were narrated into or placed at the centre of.
Memory, I believe is something that needs to be re-imagined, and the stories from past, retold, since every day here open up to a different reality. These are the stories of people whose only politics is or was their body and the distance between their past and present self. People who could not luxuriate in the annunciatory power of speech yet endured perhaps what was the worst, as far as violence and its perpetration is concerned, in silence.
I attempted to push my artistic and literary sensibilities, hoping to alter the viewer/reader's perception in a way that transports them urgently to the internal time and space of experiences that my work embodies and is inscribed within.
Through my work, I intend to create for the viewer/reader a bridge between their political/social identities and the human visceral self.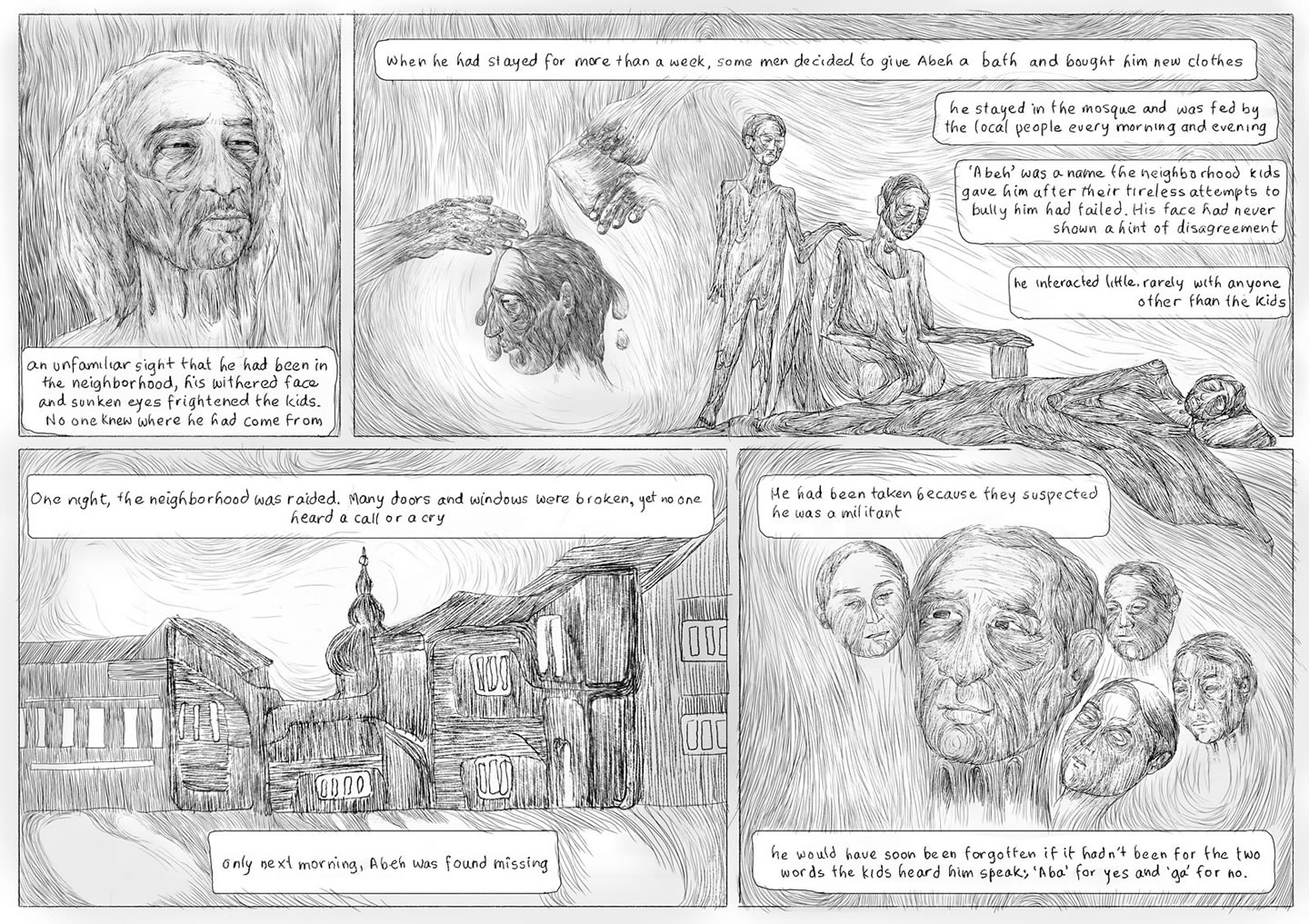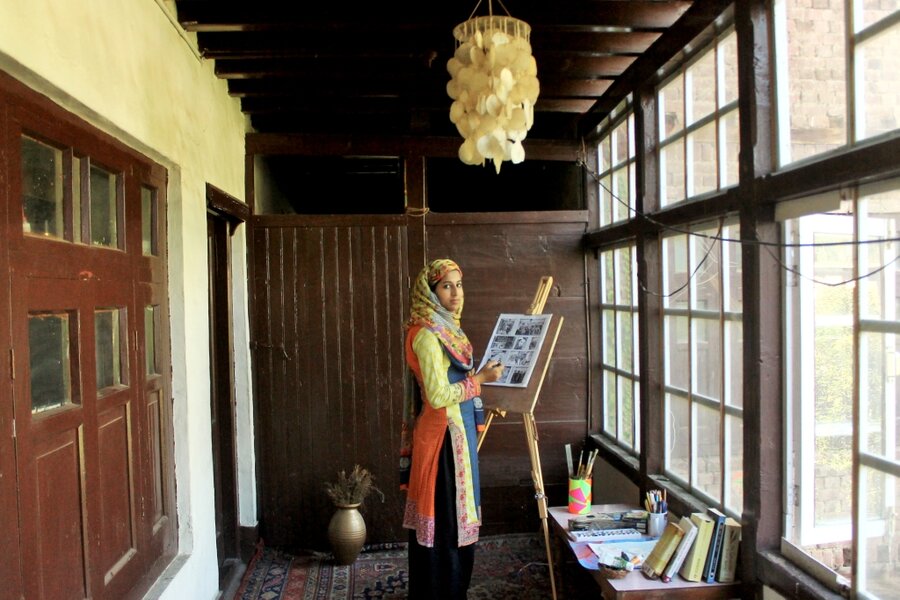 In Kashmir, the paintbrush becomes an alternative tool for protest - Christian Science Monitor
Two artists, separated by generations and their experiences of their contested homeland, share an impetus to record a season of protest and violence.
Songs of the wounded - India Today
Twenty five years of terror, alienation, exile. Kashmir's art echoes the rage. And is now demanding a stage to vent it. The Srinagar Biennale will be a first step.
What stories do we explore through art? A visitor searches for the answer at the Kochi Biennale - Scroll.in
From Shilpa Gupta's installation to Prabhakar Pachpute's wood cutouts, each artwork sparks an idea, a reference, a memory.
Kashmiri Artists' 'Act of Resistance' Against Indian Occupation - TeleSur English
Khytul is an artist who has tried to capture Kashmir conflict through her often vibrant, often macabre paintings.
Kashmiris master the 'art' of resisting Indian rule - The Express Tribune
With changing dynamics, creative resistance becoming part of larger political movement for right to self-determination
A diverse spectrum - Daily Times
Khytul Abyad's work combines social-political and philosophical context to the bodily experience of spirituality. She explores the idea of the dichotomy of social and ethereal experience of her living around shrines and religious structures in Kashmir, where reality and belief often go in contrast and one leads to reconcile with the other. She intends to present the viewer with an experience that is sensory, sentimental and practical.
ARTPapier-mâché coffins and smell of death: Transferring lived experiences though art as a medium - Free Kashmir Press
Khytul is an artist who has tried to capture Kashmir conflict through her often vibrant, often macabre paintings.
Kashmir: A paradise lost to violence and bloodshed - The Daily O
Kashmir has faced unspeakable crimes, and it would be a sin to forget them. The Srinagar Biennale pavilion in the Kochi Festival does the opposite. It remembers, laments and somehow, celebrates.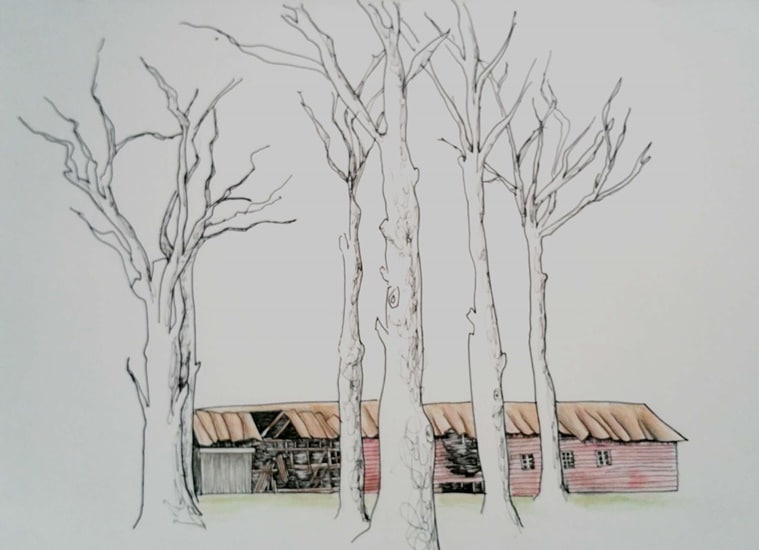 How a fallen Chinar has become the mouthpiece of these Kashmir University students
'While a section of the youth expresses through stone pelting, another section uses art to show their resistance. This film is about them.'